We know that lunchboxes aren't a one-size fits all deal.  
You know yourself, all kids are so different; the big eaters, the fussy eaters, the same-thing-everyday eaters, and even the far-too-busy-to-eat eaters.  And you have a book or a website or a social media influencer telling you the hard and fast rules to live by.  But the rules are different each time, and the goal posts are forever changing.  And THEN when you've got all that information, THEN you have to design a lunchbox menu around it.
Our blogs are where you'll find the answers to the health questions we hear most often from parents like you. So, if you've been around the mountain and back again looking for clarity or inspiration about a certain topic like "So your peanut-butter-sandwich-loving kiddo is starting nut-free kinder", and "Top 10 FREEZABLE sandwich filling ideas" and "Is there more to life than making sandwiches?" (Answer: Yes. We promise), you'll find something along those lines, right here.  And then you can head back here to turn that information into food – magic!
If our words have hit-the-nail-on-the-head for you and your little one, or if you'd like to find out more about how to make these ideas work for you, get in touch, that's what we're here for.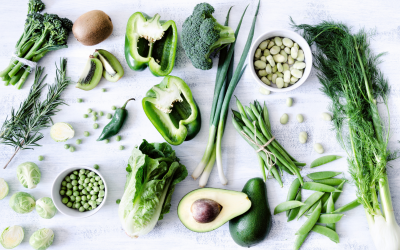 What is it about 'greens' that is so hard to get some kids to love them? Some greens can be bitter or pungent, they can be squishy or slimy… Maybe their friends don't like their greens either, or something they saw on a movie or ad.  Maybe their older siblings screw...
read more
The Simple Lunchbox
The Simple Lunchbox is ever-changing and growing. Check in with us for simple, healthy lunchbox inspiration to nourish your little ones, navigate health hurdles and help to grow happy, healthy and resilient kids
Naturopathy Appointments
For additional, personalised support, book online for a naturopathy consultation here.